Pigpen Cipher Font is a geometric simple substitution cipher, features symbolic letters throughout its font family. This font family looks strange to a normal English person but it's not that much complex as it looks like.
The exact origin of the cipher is unknown. However, the system has been found from the 18th century. It was mainly used by both the Rosicrucian brotherhood and the Freemasons to keep their records of history and rites private.



Have a look at the graphical symbols images we fasten in here. All the characters including switches letters for symbols which are fragments of a grid as you can see. There are also some punctuations marks, and numbers including with it.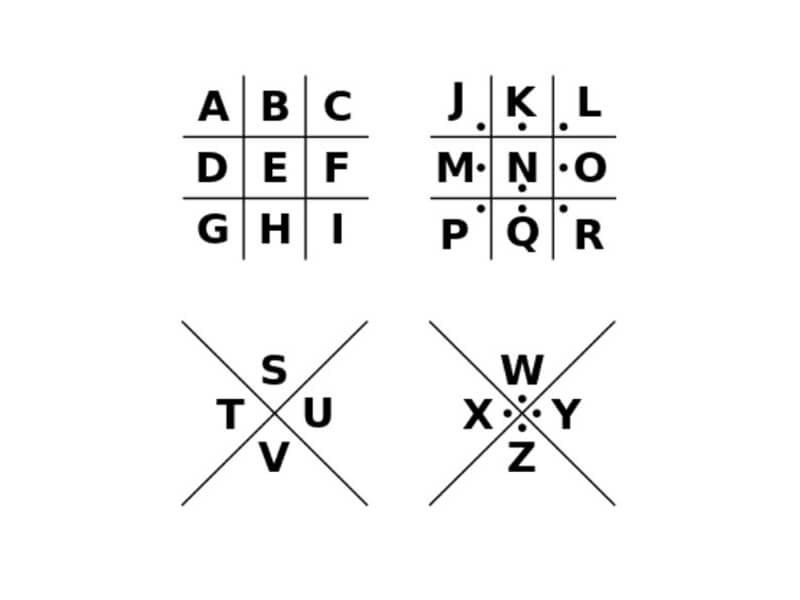 Pigpen Cipher Font
This dingbat font family have some of the other names as well that includes masonic cipher, Freemason's cipher, Napoleon cypher, and tic-tac-toe cipher. Jérémie Dupuis was the one who took the charge for designing and releasing it for the first time.
Analysing all along the typeface letterforms you will get the idea about the deep thoughts and experience of the designer's team working on it. People love to use it because of it easy to apply and simple to memorise as well.
There is another regard for this font family that makes it more beneficial. Pigpen cipher lettering we providing in here is free for personal as well as for the commercial uses. So download it from here by a single click and use it where ever you want.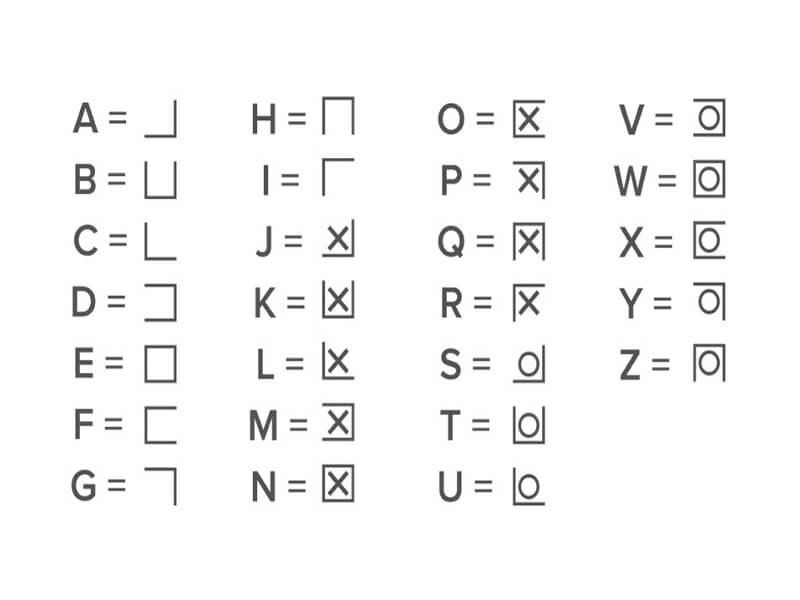 I hope you will have a good experience with it. If you find this font useful for you then why not you share it with your friends and colleagues at your social networks. Also, tell us your feedback about it in the discussion section below.