Dia De Los Muertos Font holiday dingbats font that has amazing icons. It contains some skulls, some skeletons, coffin boxes, and some others.
So we can say that it shows dangerous things which are commonly used for printing purposes. We know that this is the modern age and the demand for unique items is very high.



That's why that has download and used by several designers in different ways. Maybe you look this elegant font somewhere that's why you are here.
Mr. Jess Latham is known as the primary designer of this awesome font and he releases it via his type foundry the Blue Vinyl for the first time in 1997.
Dia De Los Muertos Font Family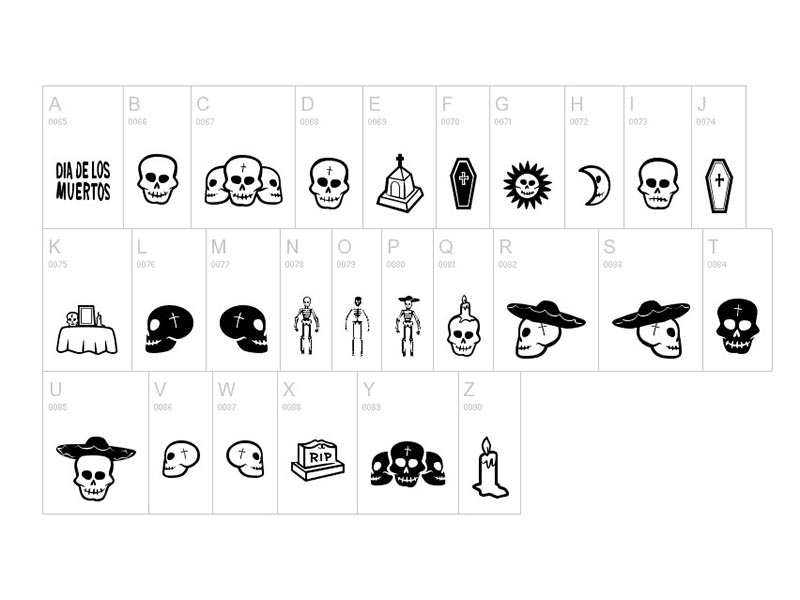 Dia De Los Muertos Font has come only in a single regular style and this style has more than 100 characters. Those are free only in the paid version
While its free version is also available in the market which we are given here. This evil font has only 52 characters including 26 uppercase and 26 lowercase.
So, for download the Dia De Los Muertos free version, you just click on a single button below and download. Later on, use this unique typeface free for personal use only.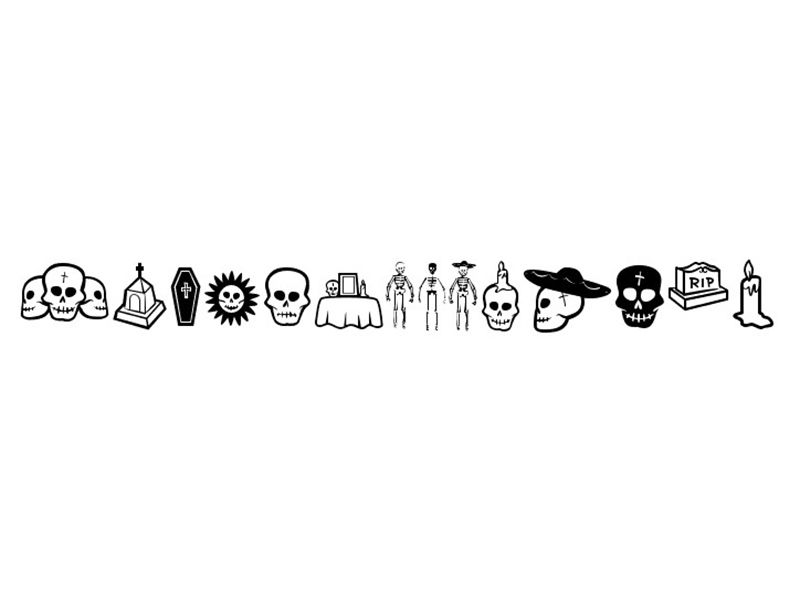 But if you pay some dollars to Jess Latham then you will get a commercial license from him. After that, you can openly utilize this fine quality typeface for various purposes.
For example, tattoos, stickers, logos, banners, product packaging, fabric printing, movie posters, album covers, movie posters, game titling, game development, and so on.
In addition to these and other places where you understand it better. Also if you need another typeface to make font pair then you can visit our whole site. Good Luck!