Introducing Novecento Font, It is another marvellous display typeface that comes with more than 20 styles. All the styles have their own unique expressions and traits. But there is a thing common among all. It's supremacy!



This elegant font family was designed and published for the first time by Synthview type design. With the mysterious and distinctive glimpse of Novecento font, it is ideal for composing any unique typographical arrangements.
You can create a logo, book cover, wedding cards layout, brochures designs, banners layouts, invitation cards and even in developing games along with all other typographical undertakings. Designing a whole new website template along with this font is also a rational idea.
Novecento Font Family
I hope this free font will help you in making your work look more adorable and surprising to your audience and clients at the same time. Btw, If you scrutinise the whole font family you will get one thing in your mind that is the dedications and fabulous ideas of the designers who work at it.
You might be a designer or a developer looking forward to this font and have landed here. Let me welcome you with a simple single click zip download file. Download it now and use it anywhere you want. Another astounding aspect of this free font family is that it is free for personal as well as commercial use. So practice it where ever you want.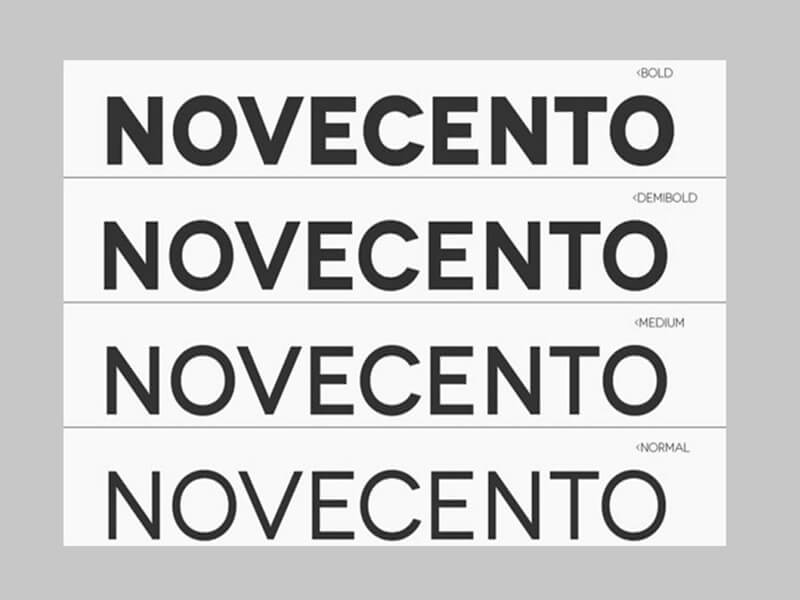 If you like this typeface and going to use it then make sure to give your feedback in the comment section, You can also share this freebie font to your friends and colleagues at your social networks. Moreover, make this website as a bookmark in your browser to keep visiting Fonts Empire in future as we share cool and free fonts regularly. Best of luck!