Are you looking for a font perfect for circus textual arrangements, then you are at the right place. Introducing Jokerman font! A very unique cursive decorative typeface. Firstly releases during 1995 by British calligraphy designer Andrew K. Smith.
Along with its keen features, cool appearance, and vast language support, many of the designers are looking forward to it. You might be one of them. As you all know selecting a suitable textual adaptation is too much essential for displaying an attractive designing piece.
Jokerman Font
This circus font is ideal for creating logos, wedding or invitations cards designs, brochure displaying, banners printing, and many others. The unique aspect of Jokerman font is that it comprises straight lines, dots, or spiral forms placing or integrating next to each of its letters.
Download this curly fancy typeface from here and use it for your very unique textual arrangements. But before downloading it we suggest you to have a look at the lettering maps images we attach along with this post to yield an idea about how your text will look like.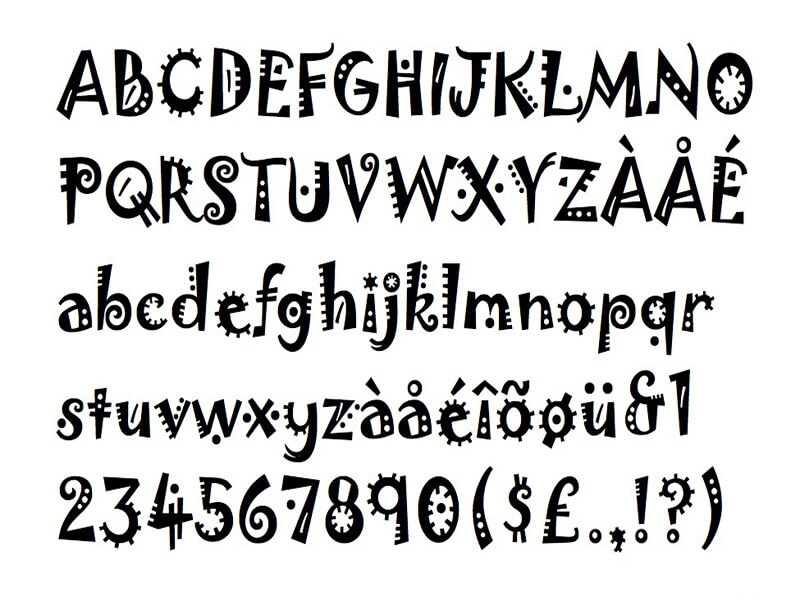 The popularity of this elegant font family increase as due to the Microsoft quote as "Jokerman is fanciful internal and external elements" ITC also take a step for an advanced version to that of Jokerman as "Jokerman Hellenic".
DO must tell us about your feedback about it in the comment section below. Moreover, if you face any issue or have a problem with us then the contact us form is always open for you. Wishing you the best of luck for your career, Happy designing!