Work Sans Font is a sans serif font that has a unique and clear texture. Mr Wei Huang took the charge for designing it and releasing it for the first time since 2014.
Almost two years has spent by the designer over it just to create a magnificent font that can use for long text as well as large projects. And I think he really achieves his target.



Because that elegant font has 19 unique styles including Light, Regular, Italic, Bold, Extra Bold, and Black. Some weights have 1323 glyphs and some have 1211 glyphs.
While all of these weights have 741 numbers of characters including uppercase, lowercase, and marks. That's why it can easily use for large projects and also make a great pair with other serif and sans serif font families.
Work Sans Font Family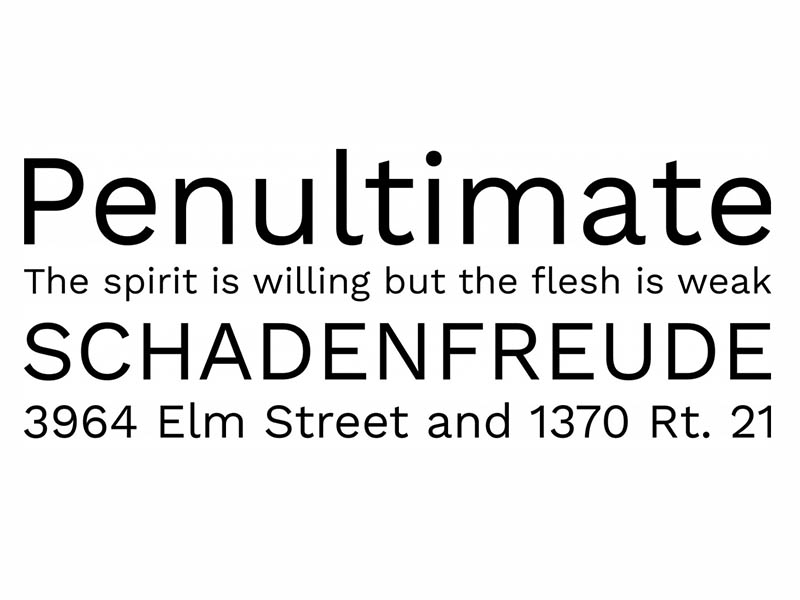 The Work Sans Font Family has diacritic marks that are larger which can easily be optimized for screen resolutions. Due to this, that's shows the clear and fine design for print objects.
Furthermore, that remarkable font has support approx 150 global languages including Afrikaans, Western Europian, and some Asian as well. In this way, it's designing capabilities have increased worldwide.
And a lot of international designers can use it in their own languages. So, if you want the Work Sans typeface then just click on a button below and get this super unique font into your operating system.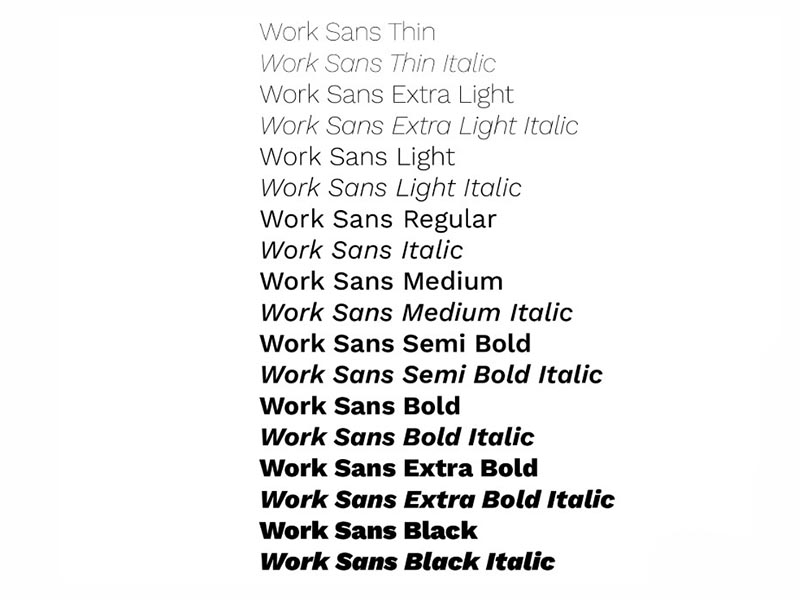 After that, feel free to use this fine quality font for commercial and personal projects because that's a public domain. And everyone would be able to utilize it for anywhere.
For example, the developers can use this it for web, app, or game development. While the designers can use this paragraph font for logos, cards, books, banners, and many other places.