Introducing a sans serif font family the Merriweather Sans Font. A Nomadic type designer Mr Eben Sorkin's took the charge for designing it for the first time.
And he releases it via his foundry Sorkin Type Co. since 2013. He has designed it to be pleasant to read at very small sizes like taglines or long text paragraphs.



It featuring the large x-height, slightly condensed letterforms, mild diagonal stress, as well as open forms. Therefore, it's traditional in feel despite the unique shapes it has adopted for screens.
After release, it was updated on January 2016 with the improvement on-screen rendering, especially at text sizes. In this way, this awesome font has ideal for all, usual or more specific designing projects.
Merriweather Sans Font Family

Merriweather Sans Font has come with 8 basic styles including Light, Regular, Italic, Bold, Light Italic, Extra Bold, Bold Italic, and EtraBold Italic.
All of these styles have 451 number of glyphs including uppercase, lowercase, numerals, and punctuation marks. Furthermore, possessing the Opentype file format, it has support 150 international languages.
Here at Fonts Empire, we are providing this fine quality font for free. Just click over the download link below and get it in a single button.
The great aspect related to that font is that, it has licensed under FIL, means Open font license. So, download it now and use it wherever you want.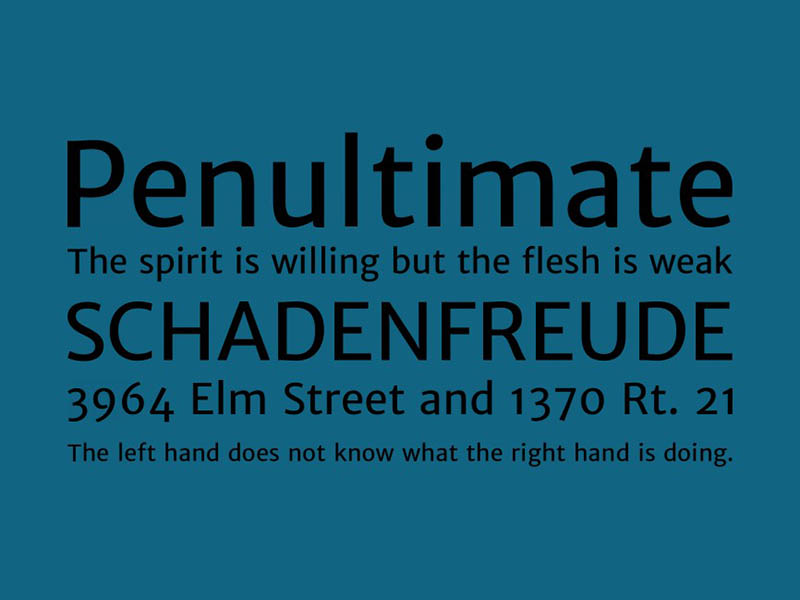 Along with its 8 styles, this modern font can use for movies, or video titling, logos, poster making, titling and stuff, signage, quotes, covers, wedding, invitation, or business card designs, and many other similar things.
We trust this elegant font will help you in making an extraordinary quality format. And makes a point to convey you an adaptable and highly legible form to the customers.
Wish you all the Best!