Gooey Font is a fancy horror font that featuring the super cool texture. It has created by Dreadful Productions for the first time on 22 May 2005 and releases it via Dafont.
The designer has created it with a thick brush and draws the irregular strokes over the paper. if we analyze it deeply then we feel that each letter has melted.



And they are dropping some little drop below. That's the main concept of designer's which make it unique and elegant from the others. So, today it was especially used for printing fabrics and movie posters.
Just to put the horror touch or juicy touch to any design. If you have any design idea where you find it perfect then I suggest you to must use it. Because it works with a friendly environment and supports almost every operating system.
Gooey Font Family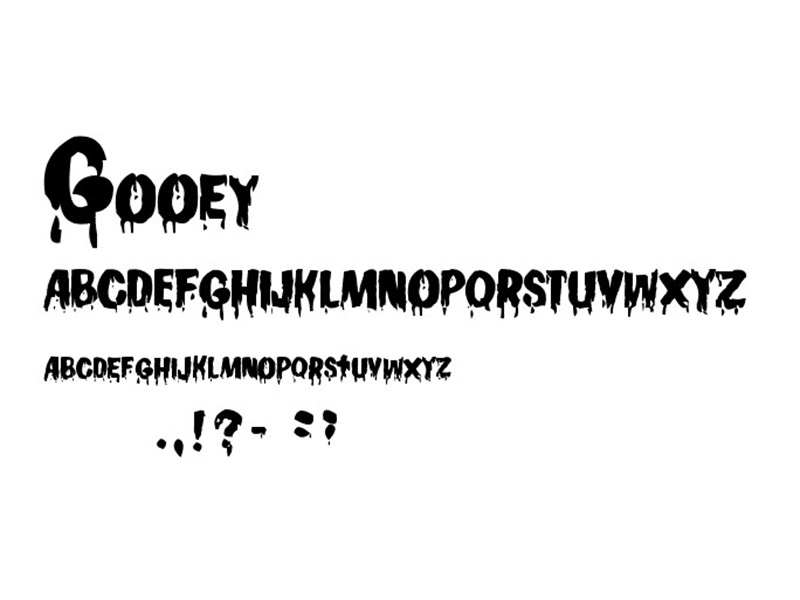 The Gooey Font has come only in a single regular style with Ture type feature support. That's amazing font contains 67 characters including 26 uppercase, 26 lowercase, and 15 punctuation marks.
So, its perfect choice for small tasks like logos, quotes, posters, and game titling as well. It got fame just because of its charming scenery and stylish texture.
Thusly if you applying it somewhere then that coolest font will give a very elegant touch to your design without a doubt. That's why just click on a button below.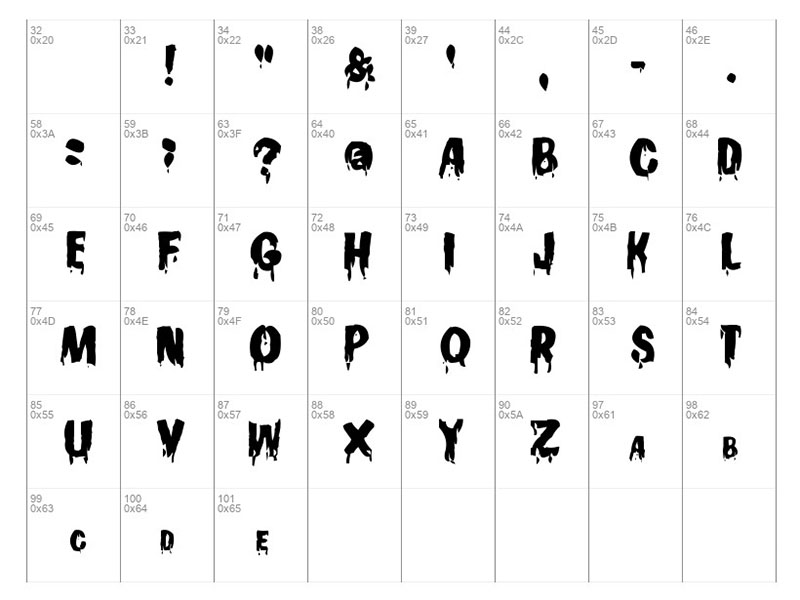 And install the Gooey typeface into your operating system.  Later on, feel free to utilize it according to your concern because it's 100% for everyone.
So, you can achieve many work operations without paying any single penny. If you are new here and want some other magnificent font then I suggest you visit our home page. Because here you can find many fine quality fonts for free.