Introducing Constantia Font! A transitional serif typeface perfect for print or on-screen controls. John Hudson gets the credit for designing it for the first time. Through keeping Perpetua design as a role model. It is also been using in Windows Microsoft operating systems, They release it during 2006 after the perpetual 3 years of hardworking and framing.
Because of its advance and high-grade legible layout. This is one of the best typefaces you have ever seen. This font work at ClearType text rendering system. That's a text rendering system employs for originating text clearer to read on LCD monitors. Similarly, many fonts are working with this function including Calibri, Cambria, Corbal, and many others.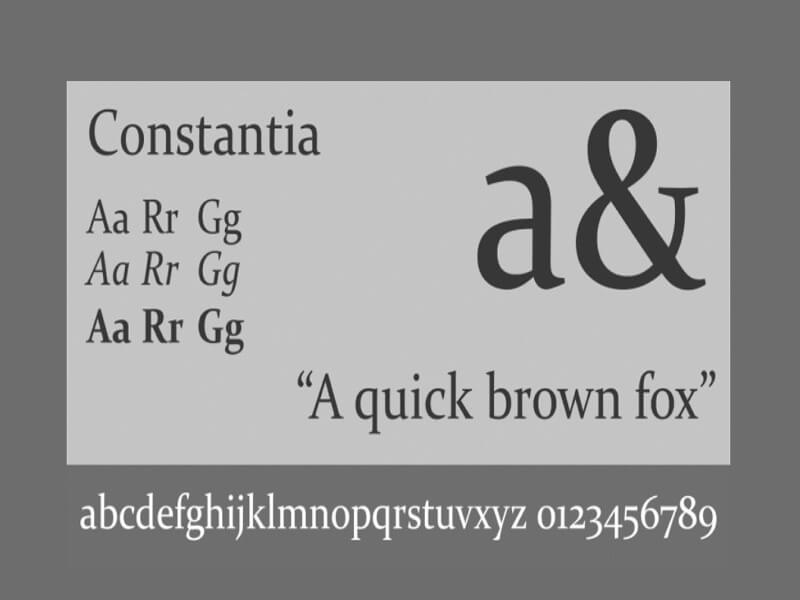 Constantia Font Family
Constantia featured as a clean typeface with wide language support. All the letters in each style possess reasonable gaps between causing more readability. Numerous characters are in vertical axis besides thick and thin minute strokes.
For every designer. It is the most essential task to choose suitable textual shapes pairing. Constantia guarantees you via its nearly 992 glyphs to render top-notch glimpses for your work.
The typeface we are providing here is just for your personal use. Before using it commercially you have to purchase the license from the authorities. We are providing this elegant font for free and you have the chance to download it by just a simple single click.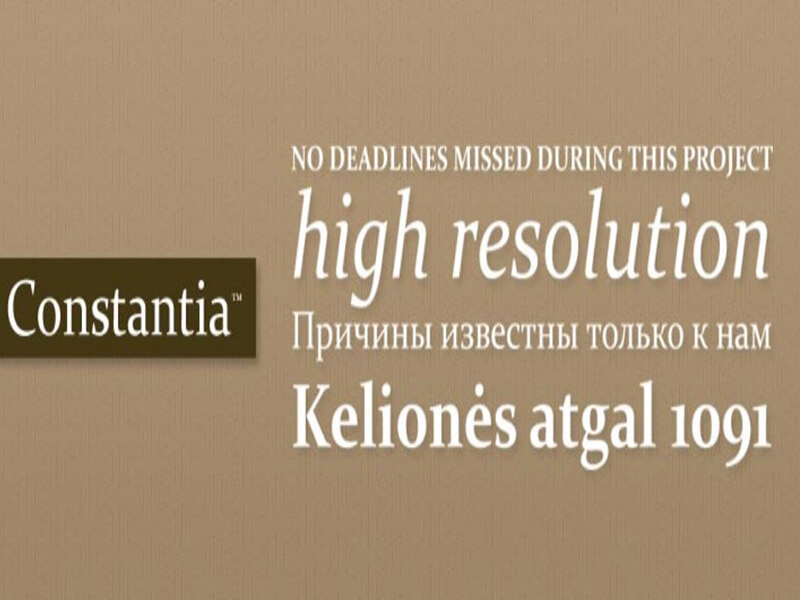 We hope that this classic font will assist in creating an astonishing design that satisfies your clients' needs. Constantia is ideal for any regular typographical arrangements.
You can create a  logo, compose a book text, brochure layout, develop a game, a website template, wedding cards texts, and even more places as well. Printing in the fabric industry along with this font family will also be a rational idea.