Introducing Kindergarten Font! A great fun font all the times. Geronimo Font Studios was the one. Who takes responsibility for designing and releasing this unique font for the first time. All the letters including with it possess a handwritten texture.



Have a look at the character map images we fasten along. These letters look like, written by some childish hands. This feature carries this font above all other similar fonts. The most astonishing aspect of Kindergarten typeface is that. Along with these keen characteristics. This script font is 100% free for commercial uses as well.
Kindergarten Font
You can use this typeface most probably in composing fun kids books, books covers, posters, banners, printing over the fabrics, wedding, invitations cards layout and many other similar purposes. Developing a fun kids game using this font will also be a rational approach.
We are providing Kindergarten for free right here. Just you need to do is to click the download link one time below and have your font. Make sure to we the letterforms images here before using it properly. These will assist you in having an idea about how your design will be looking.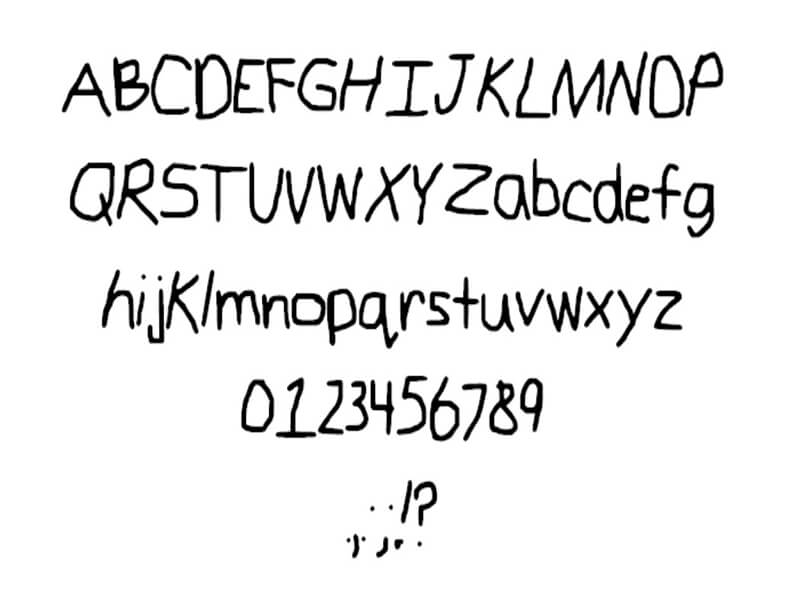 We hope this stylish font will assist you in getting a satisfactory designing output. That gain your audience and clients engagements as well. If you like it then submit your feedback about it in the comment section below. Also, share it with your friends and colleagues if possible.