Franchise Font is a very clean sans serif typeface with an attractive uniform appearance. Weathersbee Type was the one who took the responsibility to design and release it for the first time. While creating it, the designer took enough consideration on the uniformity of the letters all over the map.



As the name reflects this free font family is ideal for building any brand logo, official brochure, business cards, and over the pen printing. You can simply apply this font anywhere you want. Also, create a stunning website template, or a game or use franchise typeface within the fabric industry for printing approaches.
Franchise Font
You might be a designer or a developer who always looks forward to recent approaches because everyone in this field needs to improve the quality displaying of work. So, For this purpose choosing a perfectly suitable font lettering is a quite important task.
Being a very legible, unique and uniform typeface all the times. I hope franchise typeface will never let you down in front of any of your client or audience. We are providing this elegant font for free and you can download it via simple single click over the download link below.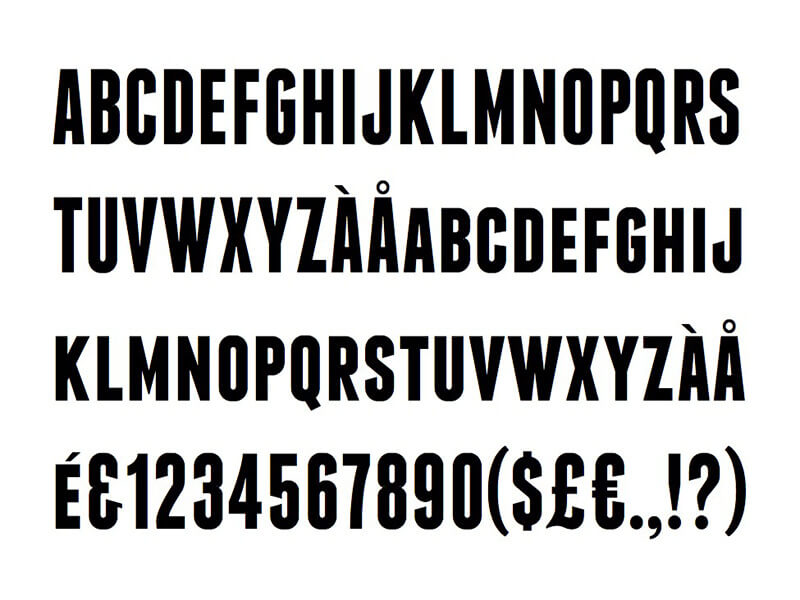 There is another sanserif typeface that may be similar to this franchise with a bit thin format. This is Avenir font family that comes in different style also featuring at Fonts Empire website. In case you are going to use this font then do share your valuable feedback about it in the comment section below.